People From All 50 States Are Sharing What They Consider To Be The Top Must-Visit Destination In Theirs
1. Minnesota: The Boundary Waters Canoe Area Wilderness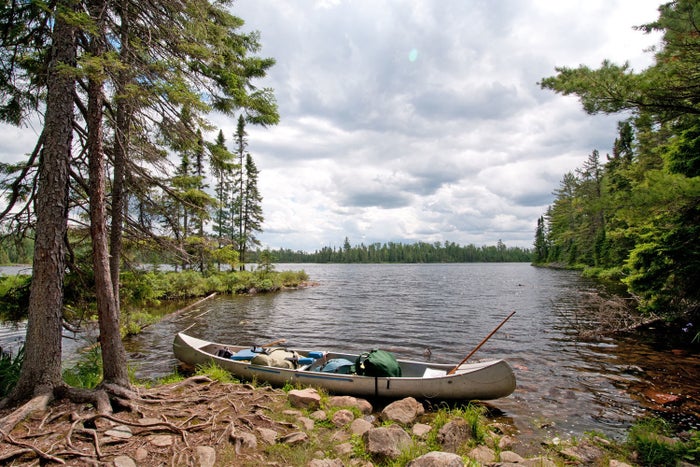 Getty Images
---
"It is a massive series of lakes and rivers, and motorboats are prohibited almost everywhere. It's beautiful and serene. Duluth and the entire North Shore area of Minnesota also deserve a visit." 
2. New Hampshire: The White Mountains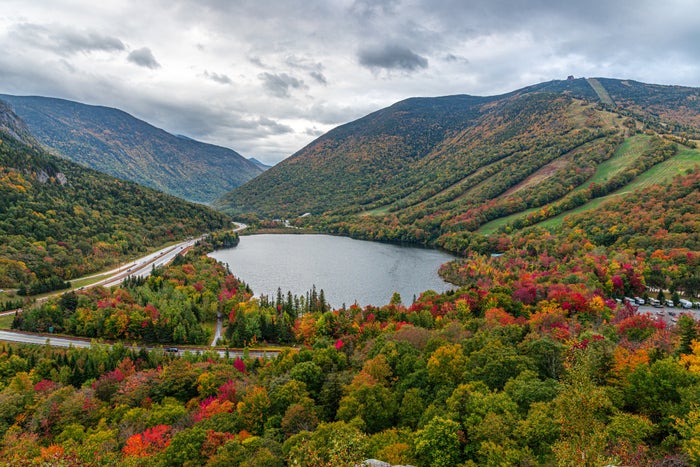 Getty Images
---
"Drive up I-93 into New Hampshire's White Mountains. Then do the Kangamagus Highway, which runs through the mountains. Bonus points if you go on the perfect autumn day. Eat at Polly's Pancake Parlor to try our most iconic regional food: maple syrup. It's a treat with a phenomenal view." 
3. Florida: Wakulla Springs State Park and St. Petersburg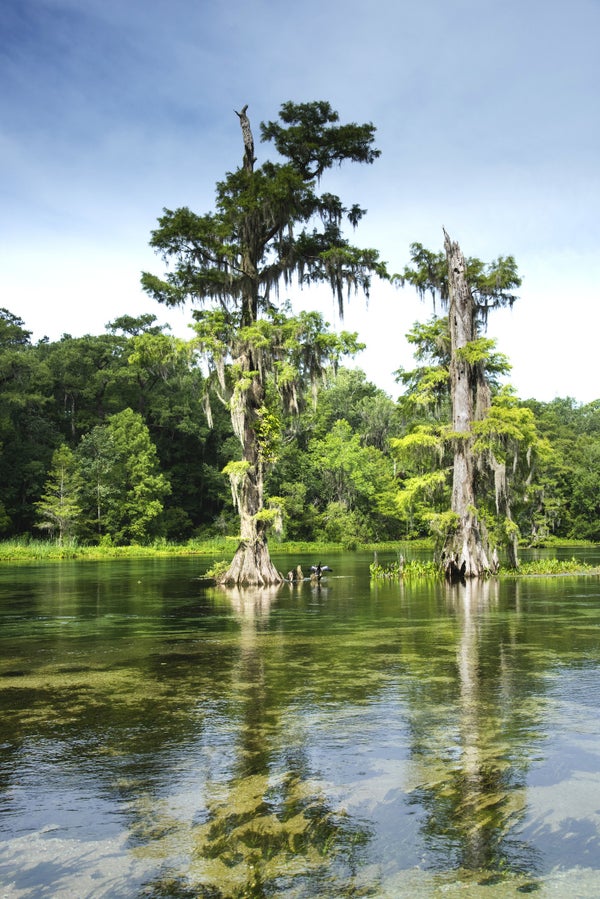 Getty Images
---
"The Florida Keys are great, and most people would tell you to go there, but I think the Springs, located in the Gainesville area, are even cooler. All year round the water is 72 degrees and absolutely crystal clear." 
"Watch a sunset from the beach in St. Pete, grab a drink at a local beach bar, kayak down Crystal River, and swim with the manatees."
4. Iowa: Des Moines
Getty Images
---
"Des Moines has lots of fun things to see, do, and eat. Plus, the city boasts some really cool architecture (like the state's Capitol building) if you're into that."
5. Texas: Hill Country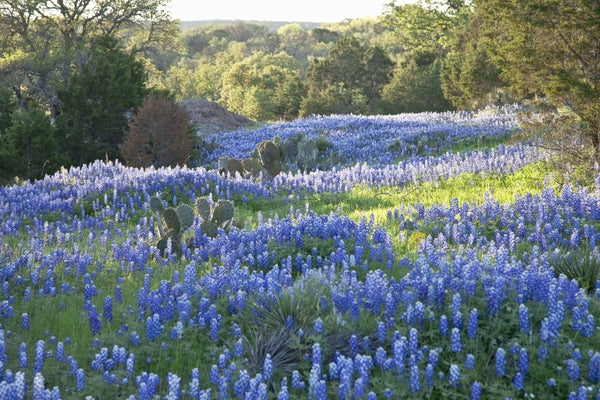 Getty Images
---
"Austin, and the surrounding areas, including Fredericksburg, New Braunfels, and Lockhart, are a very unique part of the country. There are beautiful parks and lakes throughout the area like Lake Travis and Schlitterbahn. Fredericksburg is a quaint town nicknamed "mini Napa Valley" with surprisingly good local wineries and nice bed and breakfasts. And of course, BBQ is the real deal here: Check out world-famous Lockhart and the Salt Lick (just a few miles outside of Austin) for the best brisket I've ever had."
6. Arizona: Sedona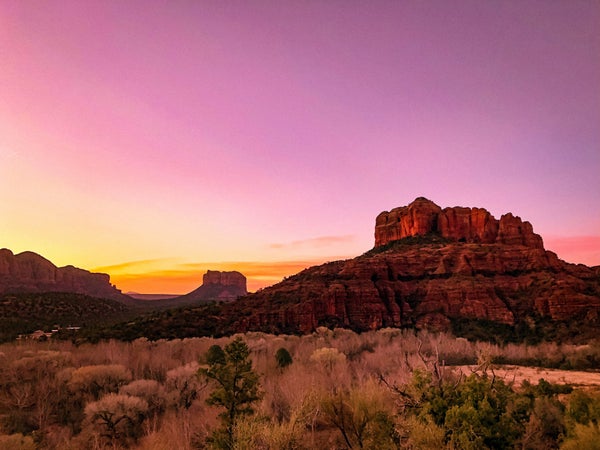 Getty Images
---
"While the Grand Canyon is a must-see here in Arizona, I keep returning to Sedona. The gorgeous red rock formations and good hiking in both Sedona and nearby Oak Creek make it a great place to visit."
"Sedona is about two hours north of Phoenix and is worth a visit, especially if you are a spiritual person. It's very new age with a hippy vibe, great art, and beautiful places to go hiking."
7. Michigan: The Upper and Lower Peninsulas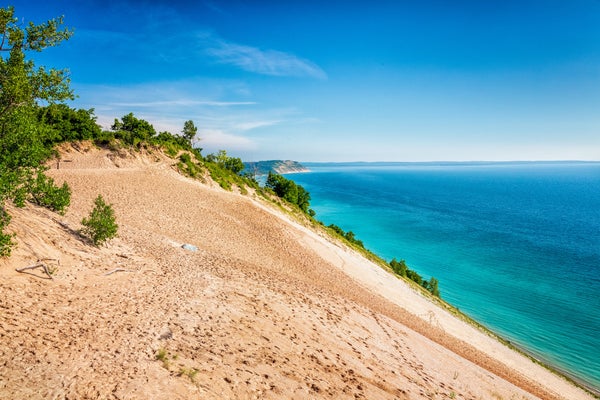 Getty Images
---
"If you come to Michigan, try to visit both the Lower Peninsula and the Upper Peninsula because they are very different places. In the lower, visit Mackinac Island, Traverse City, or Sleeping Bear Dunes and in the upper, go to Tahquemenon Falls, the Soo Locks, or the Keweenaw Peninsula."
8. Arkansas: Petit Jean State Park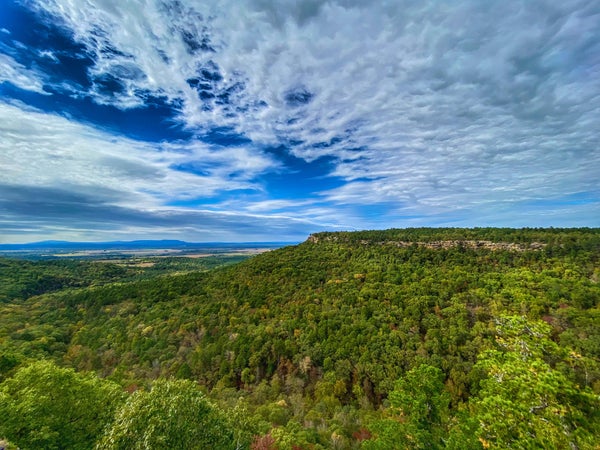 Michael Dean Shelton / Getty Images/iStockphoto
---
"Petit Jean is one of my favorite places. I love the history, the beauty, and the view of the river.  Make sure to see the overlook, the falls, and the bear caves."
9. Ohio: Put-In-Bay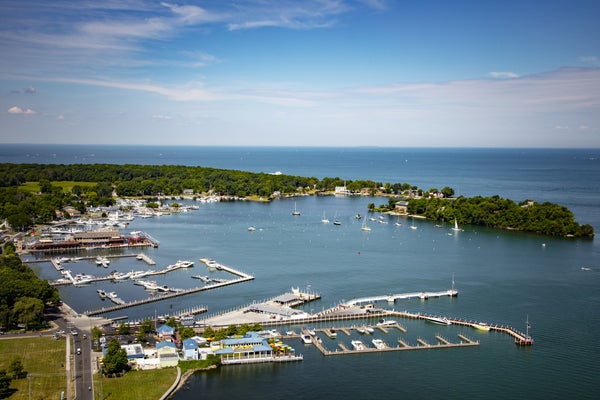 Photo By Mike Kline (notkalvin) / Getty Images
---
"Everything on this island in Lake Erie is reachable by bike. I stayed in a campsite on a cliff overlooking Lake Erie, and it was the most beautiful view I've ever seen. The town is so cute, with amazing shops and little restaurants."
10. Connecticut: Silver Sands State Park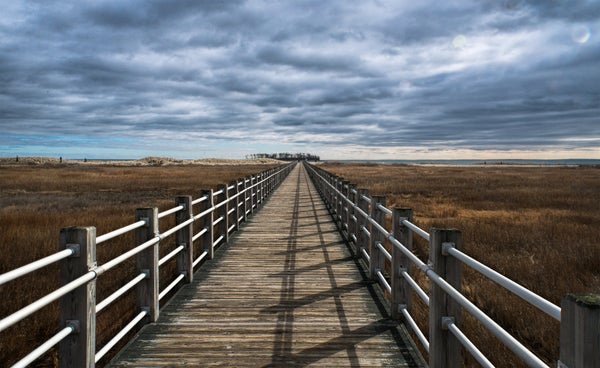 Getty Images
---
When you hear Connecticut you might be inclined to think of cities like New Haven and Hartford, but a trip to Silver Sands State Park in Milford offers a whole new side to the state. It's a gorgeous natural setting made up of beaches, boardwalks, lots of seashells, and chirping birds exploring the shores. After you explore, fill your stomach at the famous Pepe's Pizza in New Haven, just 25 minutes from Milford. The unique Connecticut-style white clam pizza is always worth the trek.
11. North Carolina: Asheville
Getty Images
---
"If you like mountain towns, Asheville is a great little spot with lots to do, local bars, and a fun, relaxed atmosphere. In addition to the urban comforts, just outside of the city you can go skiing, snowboarding, and hiking." 
12. Delaware: Cape Henlopen State Park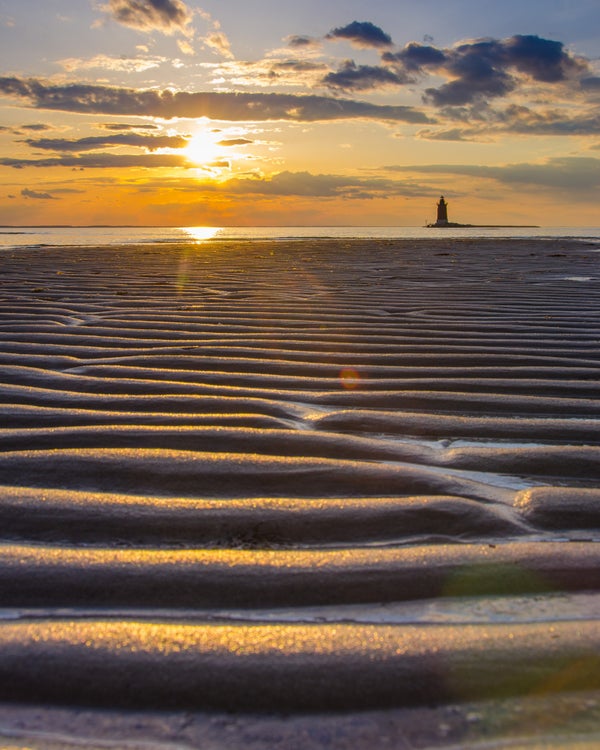 Getty Images
---
It may be one of the smallest states, but Delaware still has its gems. Cape Henlopen State Park is a far cry from busy Rehoboth, but it boasts impressive sand dunes, miles of coastline, great fishing spots, and beachfront camping. If you go, don't miss the Walking Dunes Trail, a 3-ish-mile hike that leads you past forests, wetlands, and dunes. 
13. Pennsylvania: Jim Thorpe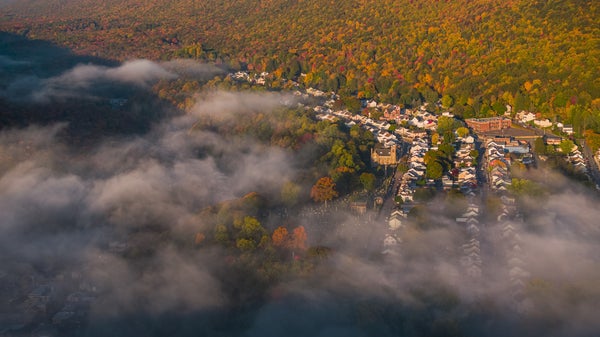 Getty Images
---
"I love this little town, which is often referred to as the Switzerland of America. It's the most beautiful during the fall, thanks to the colorful scenery from the Pocono Mountains and Lehigh River." 
14. Louisiana: Interstate 10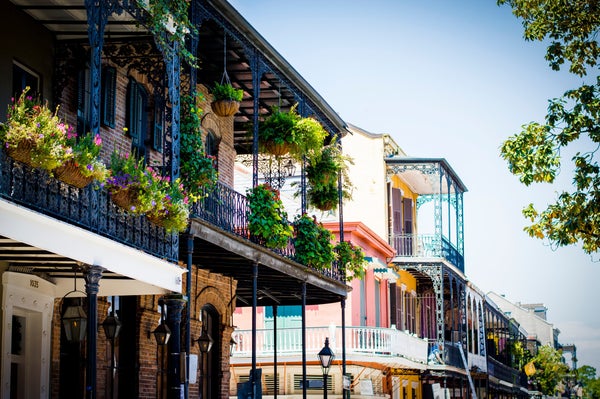 Getty Images
---
"If you stick to Interstate 10, you can see all the best spots in the country. It runs through Lake Charles, Lafayette, Baton Rouge, and New Orleans, and it also gets you close to outstanding fishing and hunting lodges. Taste top-notch Cajun food, hit up an LSU tailgate before a Saturday night Tigers game, and spend time, and explore the city of New Orleans, which doesn't need much explanation." 
15. Vermont: Woodstock and Surrounding Towns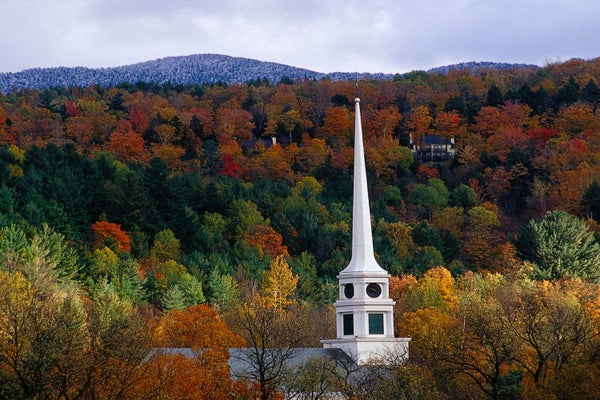 Getty Images
---
"Anywhere you go in the state is beautiful, but I'd suggest starting in Stowe, exploring Burlington, and then driving south to Central Vermont to visit the small and charming-yet-touristy villages like Woodstock, Manchester, and Ludlow (home to Okemo Mountain). Stop at some dairy farms, grab some cheese, and that's really all you need."
16. Kentucky: Red River Gorge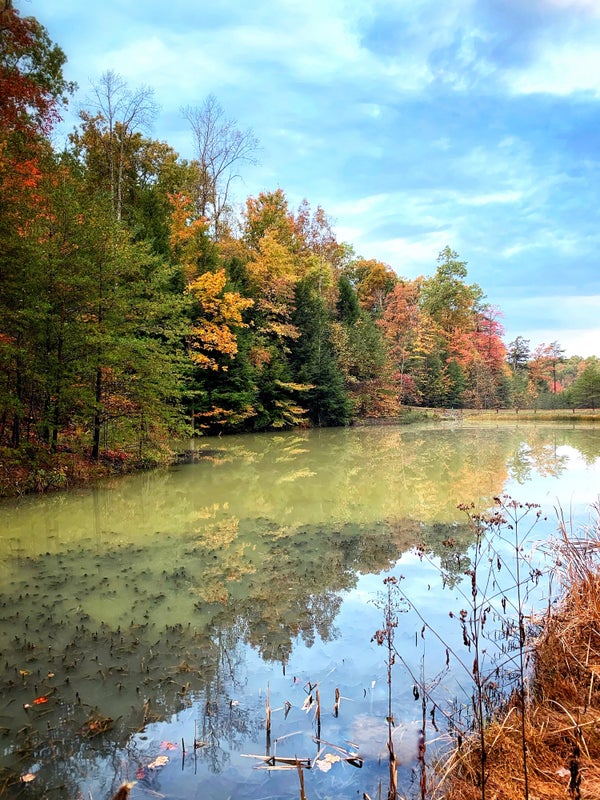 Getty Images
---
"Check out the Red River Gorge and the Daniel Boone National Forest. It's home to some of the world's best rock climbing spots and incredibly beautiful sandstone formations — cliffs, natural bridges, etc. Mammoth Cave National Park is also worth a visit: It's the longest cave system in the world."
17. New Mexico: Santa Fe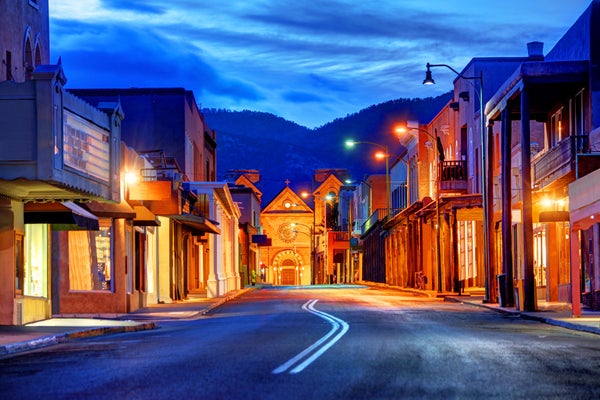 Getty Images
---
This New Mexican town boasts great art, unique Spanish colonial architecture, regional cuisine, and a spiritual-meets-mystical vibe. In addition to tons of art galleries, the Georgia O'Keeffe Museum is a must-visit. It's also a great spot for outdoor enthusiasts: Santa Fe is located at the foot of the Sangre de Cristo Mountains so you can hike the trails or ski at nearby Taos Ski Valley.
18. South Carolina: Greenville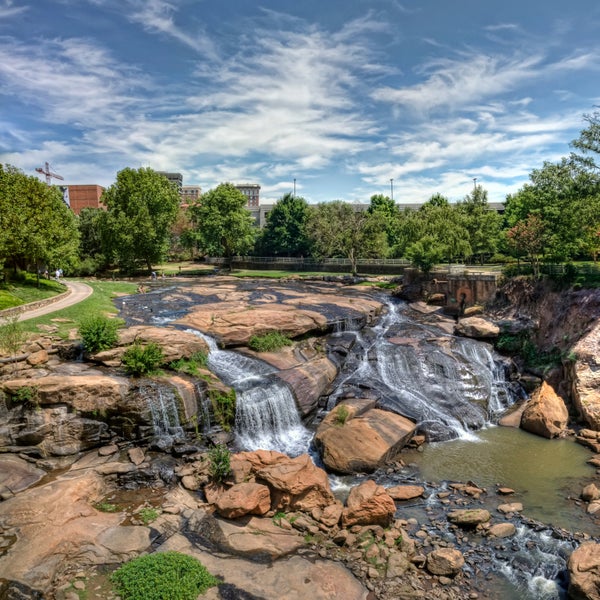 Getty Images
---
"It has a beautiful downtown area with a walkable Main Street, tons of family-owned restaurants, and Falls Park on the Reedy, a big urban park with cascading waterfalls. It's a short drive from the mountains or the lake, so you have lots of options for outdoor activities."
19. New York: The Finger Lakes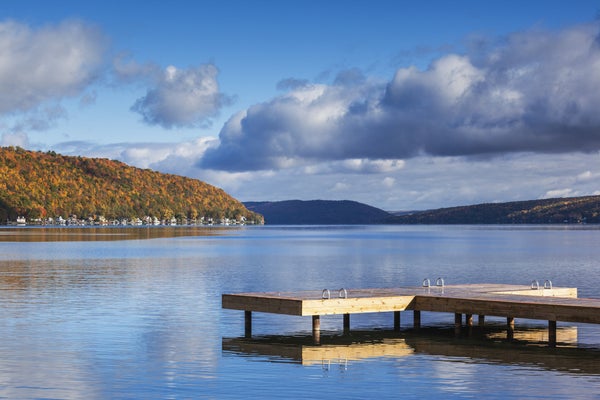 Getty Images
---
"While NYC is a wonderful place to visit, upstate NY has its gems as well, particularly The Finger Lakes in Central New York. It's one of the most beautiful regions in the state. You can visit wineries while taking in the foliage during the autumn months."
"They're long, freshwater lakes splayed out like fingers on a hand, which were carved out centuries ago by glaciers. Each contains charming B&Bs and wineries."
20. Nevada: Virginia City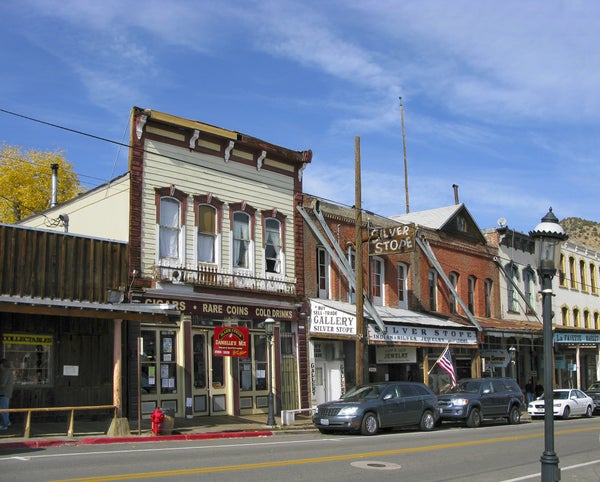 Getty Images
---
A far cry from the busy, sleepless strip of Las Vegas, Virginia City is home to less than a thousand people. This historic mining town still has serious Wild West vibes: there are Victorian-style houses lining the streets, old-timey saloons, and even a haunted museum where you can take a ghost tour.
21. Hawaii: The Big Island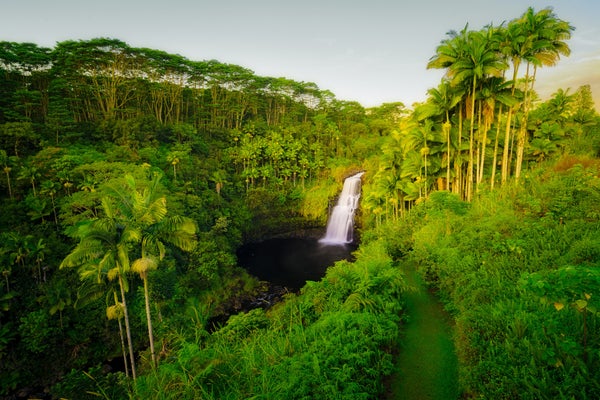 Getty Image3
---
"Oahu is home to Honolulu, the capital city, but there are too many people and too much traffic. Instead, go to the Big Island to see beautiful forests, Hawaiian temples, and active volcanoes. If you're adventurous, you can see snow on Mauna Kea, then head back down to the beach to surf."
22. West Virginia: Lewisberg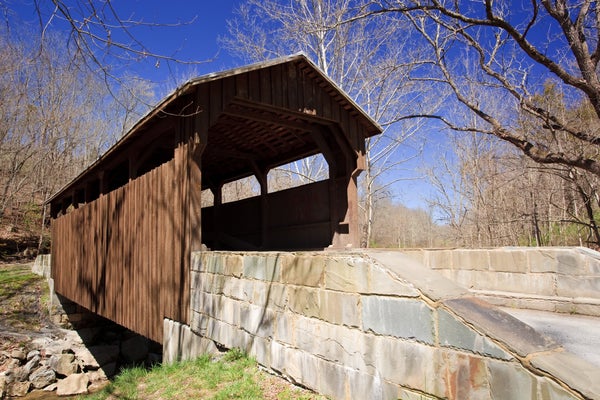 Getty Images
---
Lewisberg is a seriously underrated mountain town with a flourishing art scene, vibrant live music scene, great dining options, shopping at local boutiques and antique shops, and a handful of breweries. Oh, and if you're a golfer, Lewisberg is just minutes from The Greenbrier, one of the country's premier courses. 
23. California: National and State Parks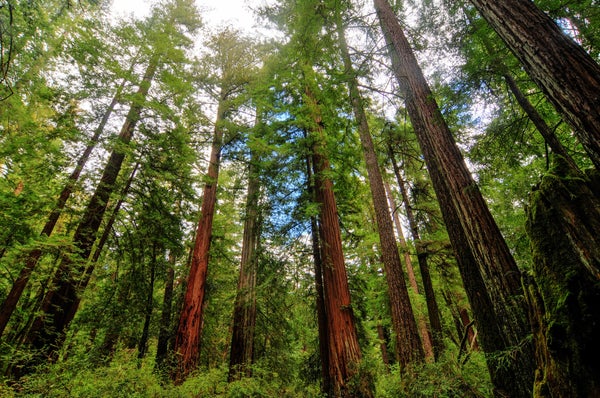 Getty Images
---
"When you visit California, forget the cities and come for the nature. There are so many different landscapes from deserts and rainforests to mountains and beaches. There's Yosemite, but there are also lesser known, quieter places like Big Basin Redwoods State Park." 
"Make sure you also explore up north to places like Shasta, Lassen, Humboldt, and the Trinity Alps. Northern California is mind-bogglingly beautiful without the crowds. There's a whole half of the state north of San Francisco that most people forget about."
"Big Sur is incredible. I think everyone should drive the coast from San Luis Obispo to Santa Cruz at least once in their life. Bonus points if it's on a motorcycle or in a convertible."
24. Utah: Southern Utah National Parks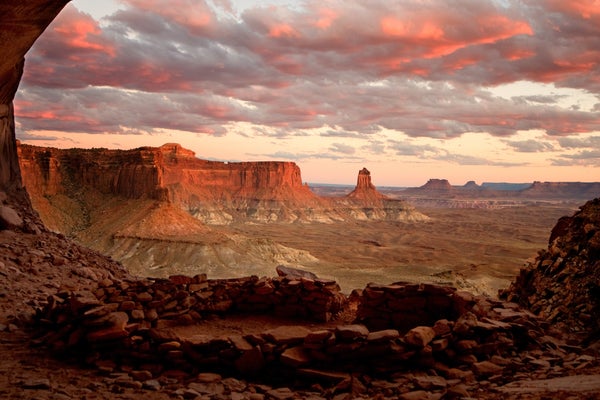 Getty Images
---
"IMHO, Utah is the most underrated state. The southern part of the state is particularly impressive. Arches and Canyonlands National Parks are so much more incredible in person than you could imagine from photos. And Zion is completely ridiculous. It blows you away."
25. Massachusetts: The Coast and Berkshire Mountains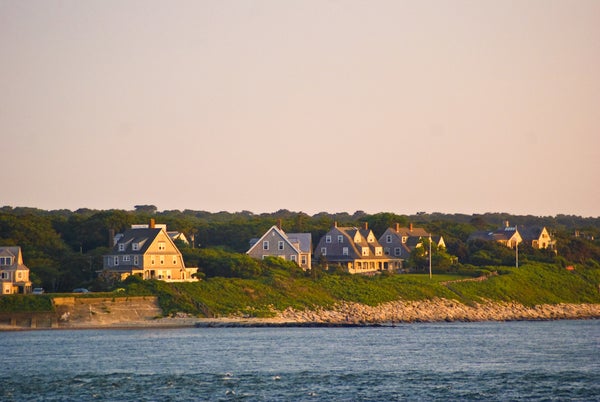 Getty Images
---
"Visit the beaches in Massachusetts, specifically Cape Ann in the northeastern part of the state. It's 30 miles from Boston, so you can also visit the city to the Freedom Trail and all of the other wonderful history."
"If you're traveling during the summer, check out Provincetown on the tip of Cape Cod. But nothing beats autumn in New England. Take a fall drive through the Berkshires from North Adams to Stockbridge. It's gorgeous!"
26. Virginia: Blue Ridge Parkway and Assateague Island National Seashore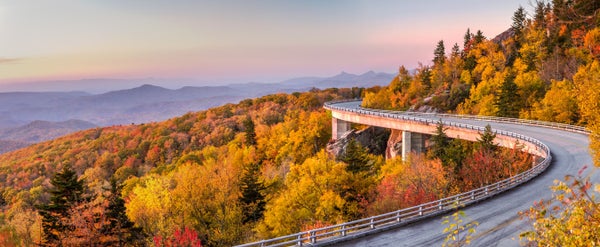 Getty Images
---
"Any visit to Virginia should include a drive on the Blue Ridge Parkway. Walk up Sharp Top mountain at the Peaks of Otter: the round trip takes about four hours, including plenty of time to take in the view at the top. On the other side of the state, drive across the Chesapeake Bay Bridge Tunnel to the Chincoteague area, the gateway to Assateague National Seashore."
"The Blue Ridge Parkway is a beautiful winding road that travels through the Blue Ridge Mountains. It offers incredible scenery and is such a contrast to the eastern part of the state."
27. Washington State: Olympic National Park
Getty Images
---
"Washington has a lot of iconic spots to visit, but it's hard to beat the beautiful nature and diverse scenery (rainforests, coastline, glacier-clad mountains) you'll find in Olympic National Park."
"If you're even a tiny bit interested in wine, the valley and growing region of Walla Walla is incredible."
"Washington is so much more than just Seattle. The city is nice, but the state has some of the most dynamic landscapes I have ever seen. Check out Dry Falls, Olympic National Forest, the San Juan Islands, North Cascades, Yakima River Canyon, the Pacific Coast, and Mt. Ranier, just for starters."
28. Alaska: Homer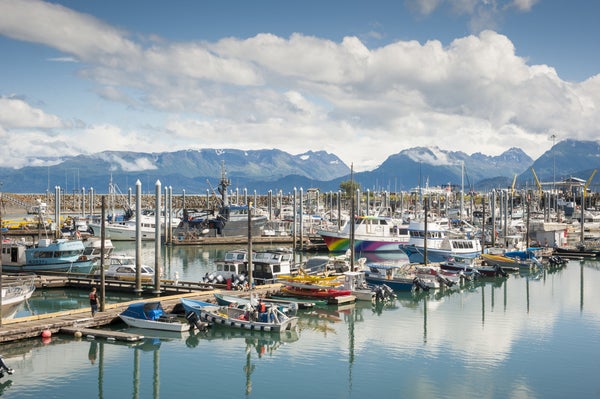 Getty Images
---
"If you visit Alaska in the summertime, go to Homer, which is a five-hour drive from Anchorage. Take a boat across the bay to a rainforest that looks like a fairy tale, complete with great hiking and tide pooling." 
29. Tennessee: Smoky Mountain National Park
Getty Images
---
"Smoky Mountain National Park is a must-visit. While you're there, spend some time in the mountain town of Gatlinburg."
"Smoky Mountain National Park is a must-see. I suggest the northern Greenbrier entrance to the park because it's the least busy. Hike the Ramsey Cascades Trail, which crosses a river and ends at a giant waterfall."
30. Montana: Bozeman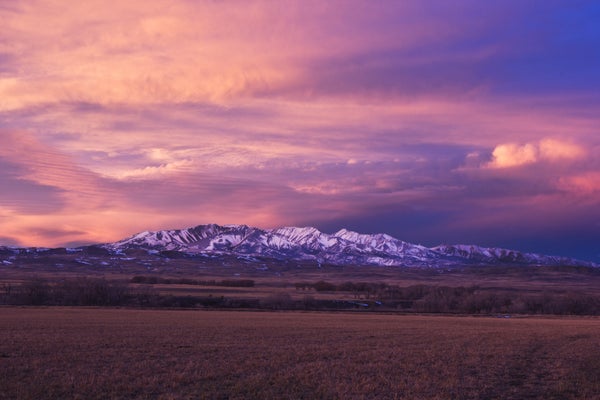 Getty Images
---
One of the coolest small towns in the country, Bozeman offers the comforts of delicious restaurants and cute bed and breakfasts plus the proximity to the outdoors and lots of adventure like hiking, fly fishing, and mountain biking. It's a lively place with incredible mountain views everywhere you look. 
31. Missouri: St. Louis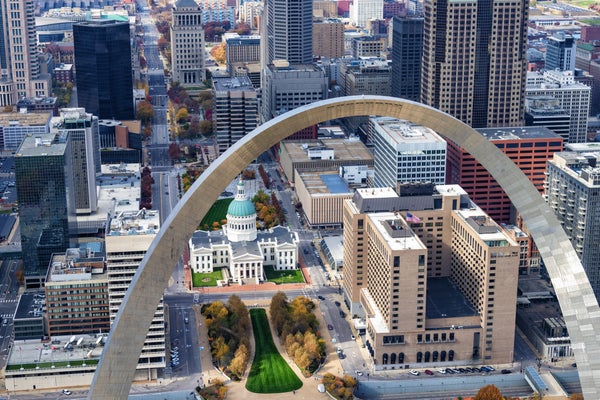 Getty Images
---
St. Louis is full of history, art, breweries, and great neighborhoods, like Soulard and Clayton. And if you're a foodie, it deserves a spot on your bucket list. From BBQ ribs and frozen custard concretes to St. Louis-style pizza, you'll want to visit with an empty stomach.
32. Oklahoma: Oklahoma City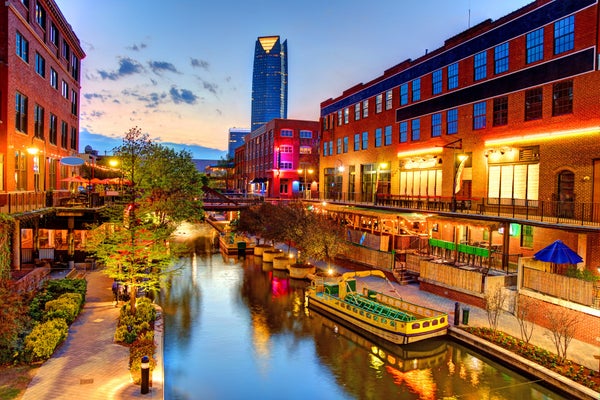 Getty Images
---
OKC has much more going on than you might be inclined to think. There's a vibrant downtown area complete with a river walk, a very trendy art district, and a pretty impressive food scene with globally inspired restaurants galore. It also happens to be one of the country's most affordable cities — so you might just want to stay. 
33. Oregon: Wallowa Mountains
Getty Images
---
"Hiking the Wallowa Mountains was one of the most fairy-tale-like experiences I've had. There's a trail that leads through a forest and puts you out in an alpine meadow. When the sun is shining, everything looks like it's sparkling."
34. Wisconsin: The Dells
Getty Images
---
"The Dells (near Wisconsin Dells) are amazing. I'm talking the actual terrain, not the city, which can be a bit of a tourist trap. The north woods are beautiful, as is the south coast of Lake Superior."
35. Colorado: Pikes Peak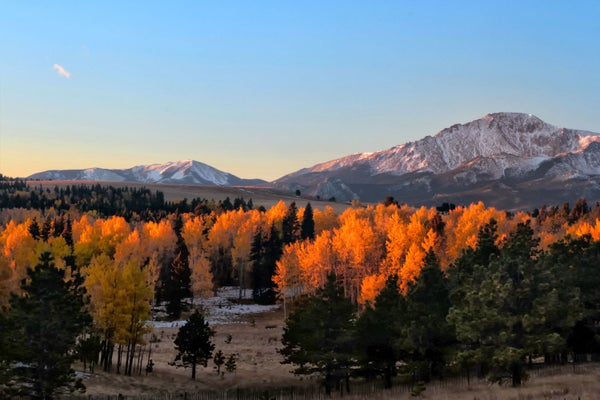 Getty Images
---
"Take Pikes Peak Highway, a scenic road that takes you to the top of one of the most famous mountains in America. From there you can quite literally see amber waves of grain."
36. Mississippi: The Gulf Coast
Getty Images
---
"The area is very overlooked, but it's only about an hour from New Orleans. You can find amazing food, live music, sunsets, and hospitality without the crowds of NOLA! There are also multiple casinos there."
37. Nebraska: Scotts Bluff National Monument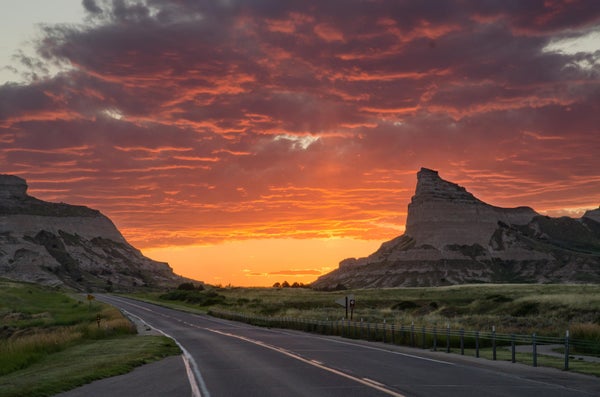 Getty Images
---
A major landmark along the Oregon trail, Scotts Bluff National Monument is made up of 3,000 acres of ancient land formations, rugged badlands, and wide open prairies. It's named after the eponymous Scotts Bluff, a formation that stands 800 feet above the North Platte River. It's a unique and interesting place for both nature lovers and history buffs.
38. New Jersey: Cape May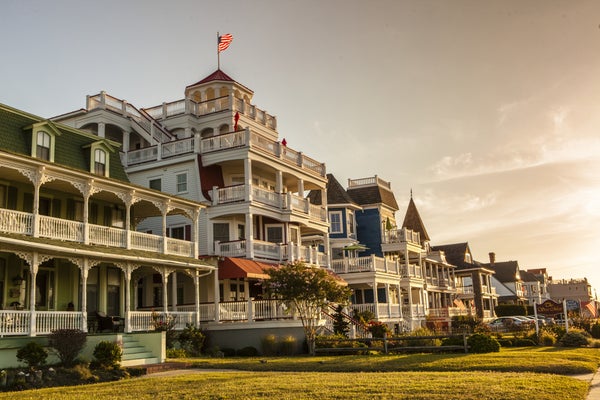 Getty Images
---
"You have to visit at least one New Jersey beach town, and I'd vote for Cape May. It's a lot less crowded than neighboring beach towns, and it's adorably quaint with historic houses built around the turn of the 20th century." 
39. Maine: Acadia National Park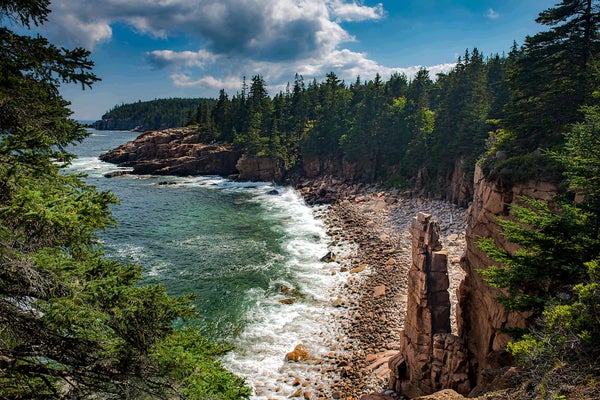 Getty Images
---
"I went to Acadia this past summer and was blown away. I watched the sunrise on Cadillac Mountain, and I would recommend that experience to anyone."
40. Wyoming: Jackson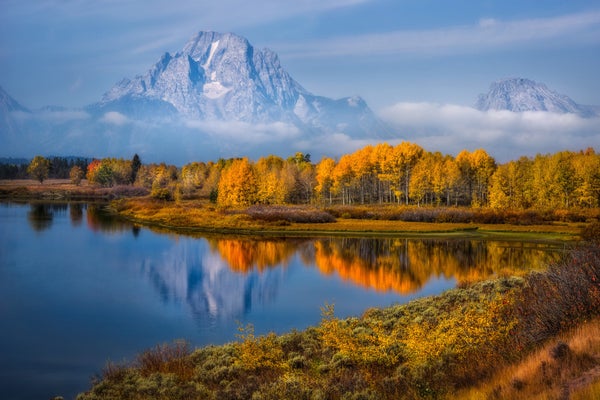 Getty Images
---
Not only is the town of Jackson a great place to visit on its own, but it also happens to be the gateway to Grand Teton National Park. It's also only about an hour from Yellowstone National Park, so you can indulge in urban pleasures (great shopping, art galleries, restaurants) and explore some of the country's most scenic parks. 
41. Rhode Island: Narragansett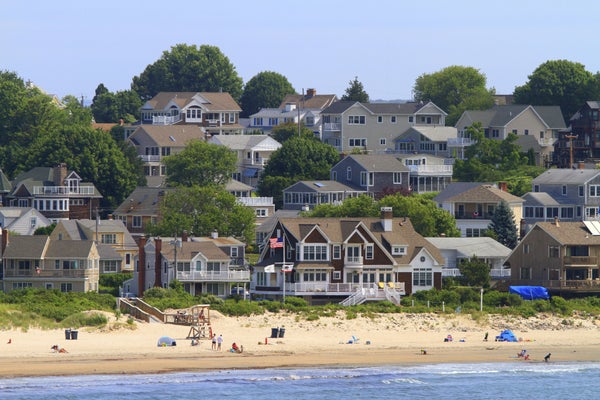 Getty Images
---
Narragansett and nearby Jamestown are a bit more low-key than Newport, and they have great beaches and other really nice nature spots. And make sure to eat lots of fresh seafood. 
42. Idaho: Redfish Lake
Getty Images
---
"Redfish Lake is the prettiest place in the state in my opinion. We have great views of the Teton Mountains but way fewer people than on the Wyoming side." 
43. Indiana: Parke County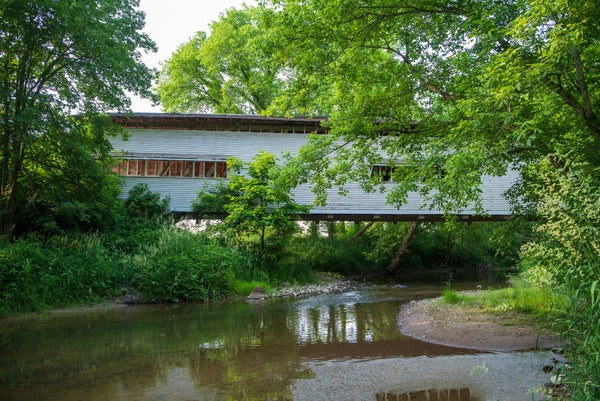 Oralleff / Getty Images/iStockphoto
---
Parke County, located about 1.5 hours from Indianapolis, is known for its colorful and historic covered bridges, and a scenic drive through the area is a must-do for anyone visiting the state of Indiana. You'll feel as if you've traveled back in time while you drive past antique stores, bed and breakfasts, pastoral scenery, and bridges that date back 100 years. 
44. Illinois: Starved Rock State Park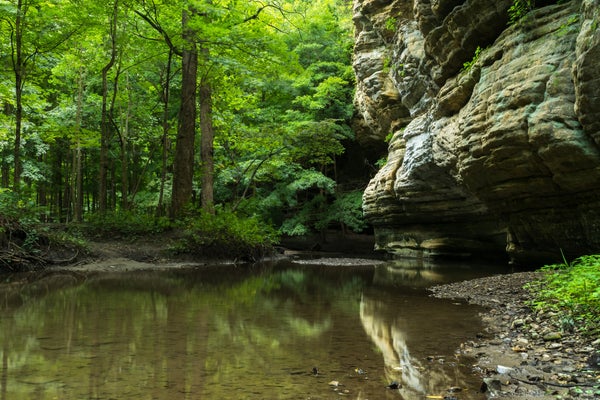 Nicola Patterson / Getty Images/EyeEm
---
You could search the whole state of Illinois, but you won't find anywhere else like Starved Rock State Park. As you hike the many nature trails, you'll see waterfalls, rivers, and streams cascading over ancient sandstone rock formations. During the summer months, it's the perfect place for cooling off in the freshwater swimming holes.   
45. Alabama: The Gulf Shores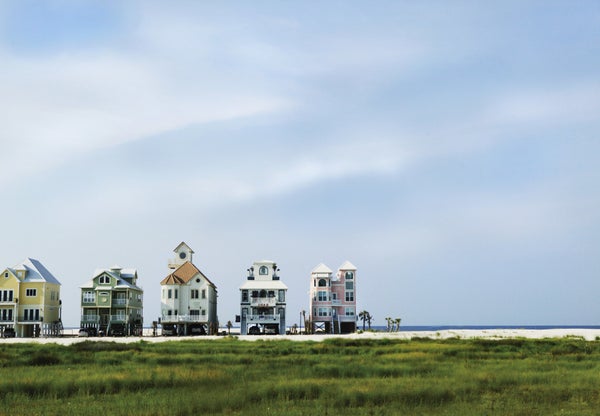 Getty Images
---
For a low-key beach vacation, don't overlook Alabama's gulf shores, which boast 32 miles of white sandy shoreline. The water from the Gulf of Mexico is a beautiful turquoise blue, and it's always warm.
46. South Dakota: Rapid City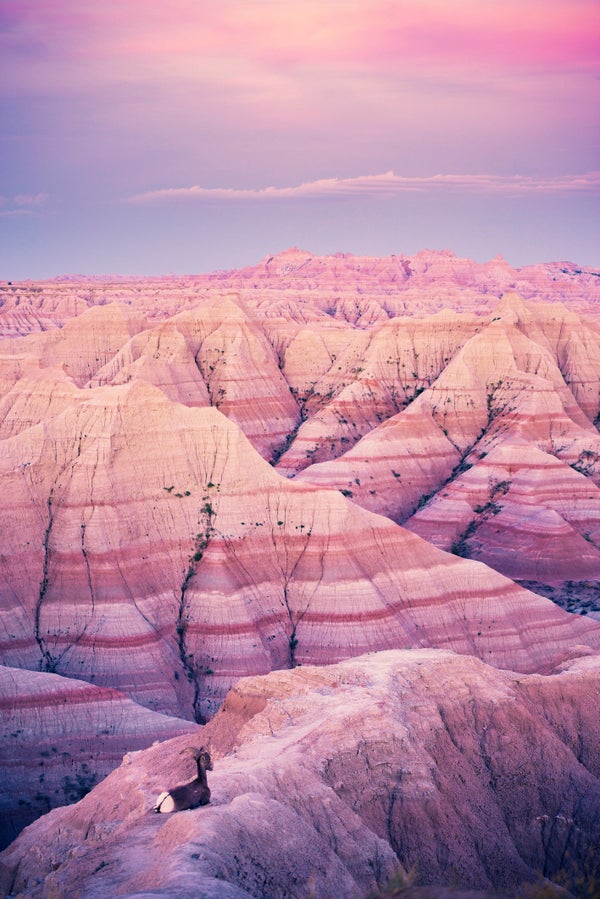 Getty Images
---
Rapid City's population has seen a huge influx this past year, and for good reason. The walkable downtown area with its antique stores, old-school record shops, family-owned diners, and breweries is just begging to be explored. And Rapid City's proximity to Black Hills National Forest, Custer State Park, and Badlands National Park is just another plus.
47. Georgia: Jekyll Island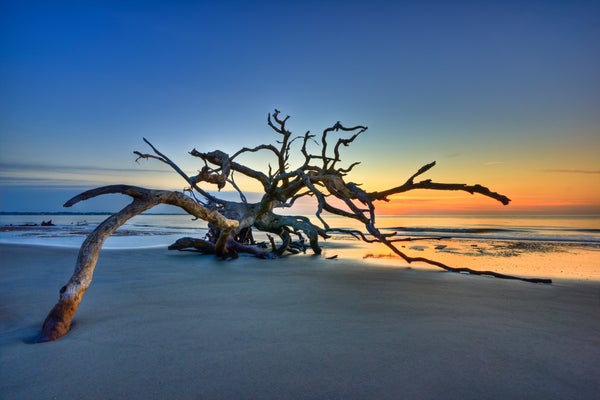 Thierry Hennet / Getty Images/EyeEm
---
"One of Georgia's sea islands, Jekyll Island is very residential so it doesn't get flooded with tourists. There are beautiful beaches, especially Driftwood Beach, and there's a historic downtown district with cute shops." 
48. Kansas: Milford State Park
@jwilli73 / Via instagram.com
---
When you think of Kansas, you might envision wide prairies and farmland (you know à la Wizard of Oz). But Milford State Park is a totally different kind of landscape. Located on Milford Lake, it's got salt marshes and dunes, a bird hatchery, and plenty of areas for fishing, hiking, and camping.
49. Maryland: Saint Michaels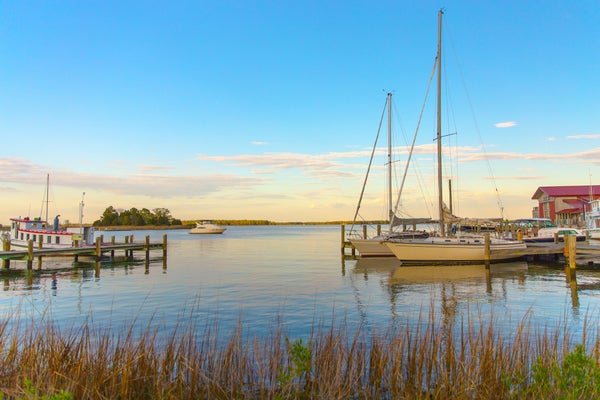 Getty Images
---
Once a busy oystering locale and shipbuilding center, St. Michaels is a slow-paced Chesapeake Bay town on Maryland's eastern shore. St. Michael's dates all the way back to 1677, but today the walkable downtown area is lined with cute boutiques and fresh seafood restaurants.
50. North Dakota: Theodore Roosevelt National Park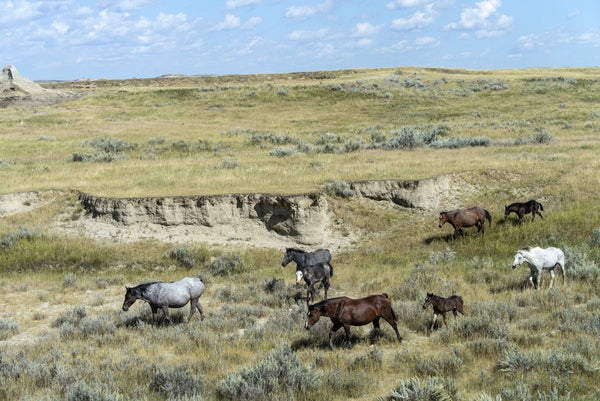 Getty Images
---
There's a good chance you've never even heard of this underrated National Park, located where the Great Plains and the Badlands intersect. The park boasts deep canyons and multicolor rock formations, and chances are you'll get to spot bison and elk crossing the vast plains. https://www.buzzfeed.com/hannahloewentheil/what-to-visit-in-every-state